Nipsey Hussle's Ex Says She Can't Pay Rent After Being Cut Off: Report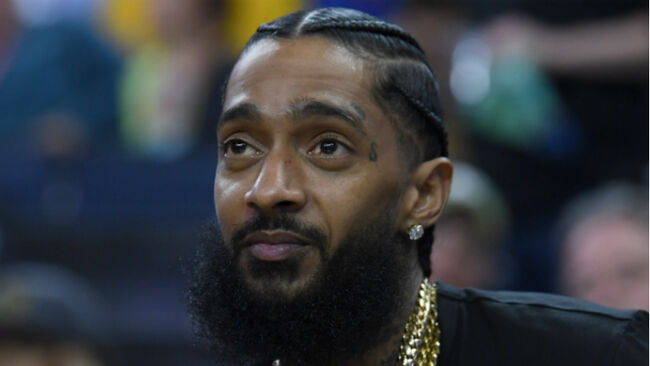 Nipsey Hussle's ex Tanisha Foster is not only fighting for custody of the 10-year-old daughter she shared with the late rapper, she also appears to be fighting for financial support from his family.
According to new legal documents obtained by TMZ, Nipsey's ex says she shared responsibility of Emani with him, which should proof she's capable of caring for their child. She added, Nipsey's family is ignoring the fact he provided for her — she said he set her up in an apartment and paid her bills — "insinuating that she's been cut off and that's not what Nipsey would want," the entertainment site reports. Tanisha claims she can't pay her rent because she's been cut off financially and is in desperate shape. She noted that "the lifestyle she and Emani were used to before Nipsey's death won't be the same but she is willing to make it work to the best of her ability."
In May, Nip's sister Samantha Smith was awarded temporary custody of Emani after Tanisha was deemed unfit due to her troubled past and alleged issues with substance abuse. However, in the latest legal documents, Tanisha is fighting back, saying she's not the only person involved in the case with a "problem past," adding that she's choosing not to "sling mud."
Tanisha is asking the judge to at least give her visitation rights. "If everyone was truly interested in doing what is best for Emani, they would treat me as her mother and not in the manner that they have," she said.
Nipsey's ex previously claimed that Samantha took custody of her and Nip's daughter after the rapper was killed on March 31 and refused to return her. In court documents, obtained by The Blast in May, Tanisha claimed that Emani was visiting her father Nipsey on the day that he was murdered and said that Sam "unlawfully took the minor and as of this date, despite objectors demand, refused to return the minor to Objector." She added that she believes "the best interests" of Emani are not being served by Sam's "act of removing the minor from her mother's custody; and by refusing contact between minor and mother."
Photo: Getty Images