Donald Glover Urges Halle Bailey To Ignore 'Little Mermaid' Backlash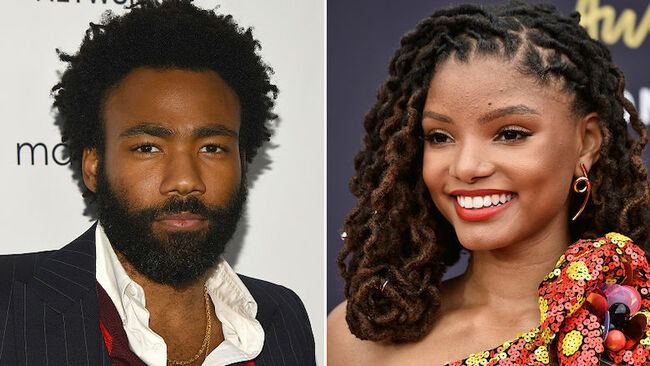 Last week, it was revealed that Halle Bailey would be taking on the role of Ariel in Disney's live-action remake of The Little Mermaid, and while the reactions were mainly positive, a group of trolls slammed the casting decision, using prejudice and offensive language about Bailey's skin color backed by the inflammatory hashtag #NotMyAriel.
Disney's Freeform didn't hesitate to call out detractors, pointing out that though the original Ariel is of Danish descent, not all Danes are white. Now, another Disney live-action star is speaking some words of encouragement to the young star.
During the premiere of The Lion King, Donald Glover, who voices Simba, expressed his thoughts on Bailey landing the role. "I thought that was so special," the actor told E! News of the casting. "We were just watching that film and I'm like, that's such a great story but I'm just like, I dunno, I just hope that she's like having fun and don't let anybody make you feel the opposite of how you want to feel. It's a very special role and you earned it, so I hope you're listening."
Bailey was actually also attending the premiere with her sister and Chloe x Halle collaborator, Chloe Bailey. Watch Glover's interview below.