Prince Harry & Meghan Markle Were Forced To Move Out Of Oxfordshire Home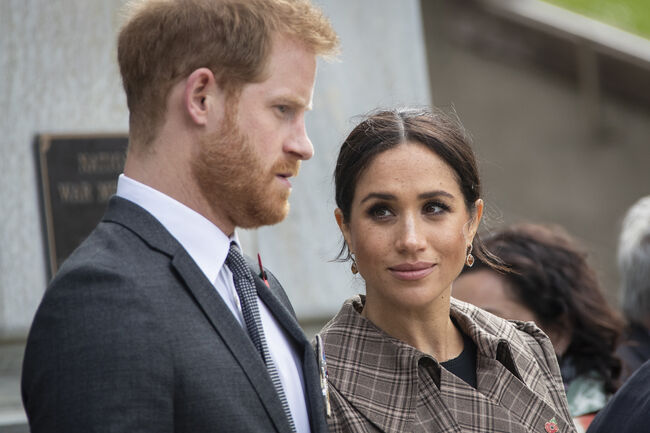 Prince Harry won damages and an apology from a photo agency on Thursday (May 15) for taking intrusive pictures of the private home he shared with Meghan Markle. The photos were taken via helicopter in January and subsequently published in a number of online publications. According to reports, the pictures were so intrusive that the Duke and Duchess of Sussex were forced to move out of that home. They now reside at Frogmore Cottage on the grounds of Windsor Castle.
Meghan and Harry's lawyer explained: "The property had been chosen by the Duke for himself and his wife given the high level of privacy it afforded, given its position in a secluded area surrounded by private farmland away from any areas to which photographers have access." The home was located in Oxfardshire, which is about 45 minutes away from Windsor.
Royal reporter Omid Scobie also shared some information about the unfortunate situation on Twitter, writing: "At the High Court this morning: Prince Harry has accepted 'substantial damages' and an apology from the Splash News photo agency after they took photographs of his home in Oxfordshire from a helicopter on January 9, 2019."
"His lawyer said photos showing inside Harry and Meghan's living room, dining area and bedroom undermined the couple's safety and security 'to the extent that they are no longer able to live at the property,'" he continued. "A palace rep says Harry "acknowledges and welcomes the formal apology."
The damages Harry won during this ordeal will reportedly be donated to charity, as well as to cover his legal fees. It's unclear if Harry and Meghan had intended to use their Oxfordshire home as their permanent residence, though they are now settled at Frogmore Cottage with baby Archie.