Heather Locklear Is Reportedly Back In Rehab: 'She Won't Take Any Help'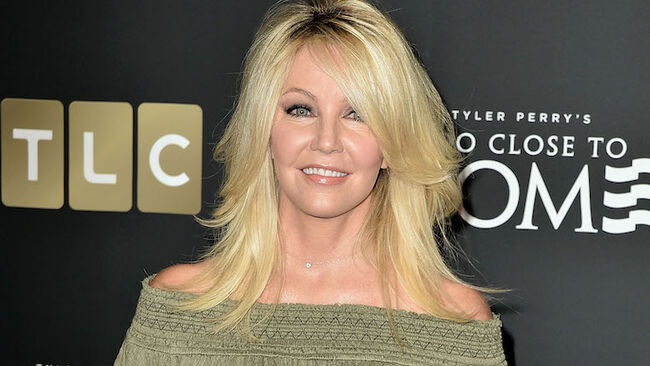 Heather Locklear is going back to rehab.
A source confirmed to PEOPLE on Wednesday (May 15) that the Melrose Place actress is seeking help once again, this time at an "in-patient facility."
"She went back to rehab two weeks ago. She went back to the place she left before Christmas. She had left for three days right before Christmas and never gone back," said the source. "Heather's problem is she doesn't get serious about anything. She was continuing to drink."
The insider adds Locklear's substance ongoing struggles with "alcohol, pills, and her mental health" are also beginning to affect her family. "She doesn't want anybody to hold her accountable. She has no job, nothing to keep her accountable. This has been tearing up her family," the source said, adding the 57-year-old's substance abuse battle has been "horrible" for her 21-year-old daughter Ava, whom she shares with ex-husband Richie Sambora.
Speaking of, as for his ex-wife's situation, the source says Sambora "isn't really involved anymore, though he has always been a great supporter." The same seems true of Locklear's loved ones, who are keeping an optimistic perspective about the star going into treatment.
"Everybody is hopeful that this time will be different, but it's just hard to tell. She's not going into anything new is the problem though; she's just going back to something she has done before," the source said. They also add that the star, who's been to rehab "perhaps 25 times," has spent thousands of dollars on "detoxes" and a live-in "sober minder" to no avail.
The insider continued: "She won't take any help from anybody close to her who wants to help her. She had a 5250 [hold]. And nobody did a conservatorship, nobody stepped up. … It's the same mental health issues as well."
Months after finishing a stint in rehab, Locklear sought "out-patient rehab at home" sometime in December, according to a friend, who told PEOPLE she was "doing great" in January.
Photo: Getty Images