Ciara calls off engagement to CHEATING ASS FUTURE!!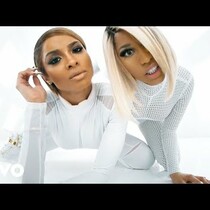 Posted August 13th, 2014 @ 9:45am
I don't know how to feel about this one... Ciara calls off engagement to Future. Part of me is like "Aww really?" but then the other half is like... "GOOD FOR YOU GIRL!!"
Rumors have been floating around for a hot min that Future had been cheating on CiCi for months now. I seen one report that he was messing with his stylist that travels with him... makes sense. Poor Ciara just gave to their new lil boy, Future Zahir Wilburn only 3 months ago.
I hope she gets everything she can out of his dumb ass! READ MORE FROM BILLBOARD HERE.